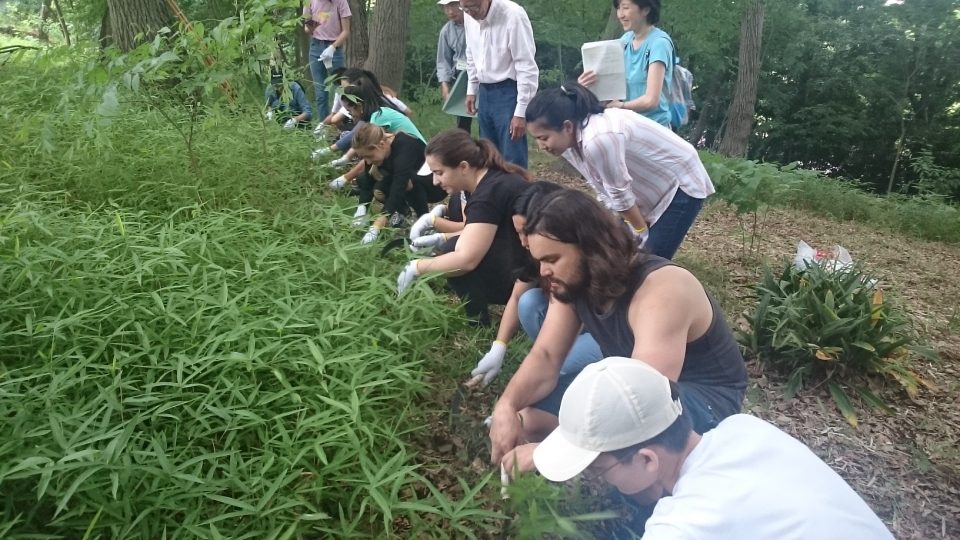 2019/06/29
International students have experienced volunteer to cut grasses
June 22 (Saturday), SIT's international students, as part of a class "Environmental Field Survey B", joined nature observation and cut under green guided by the guidance and guidance of NPO members called "Nature Observation Saitama Friends".
Owada Green Park is a slope green area left slightly between the lowlands of Minuma rice fields in the city of Saitama and the Omiya plateau, and it has been maintained and managed by the effort over 20 years of everyone including the representative of Mr. Ono.
On this day, we weeded Azmanezasa to enable the growth of rare plants and promote the natural sprout regrowth of the mixed forest. The experience of using sickle was the first time for many foreign students. Finally, they took photo with Japanese student group who had another menu.