Studying in the Department of Planning, Architecture and Environmental Systems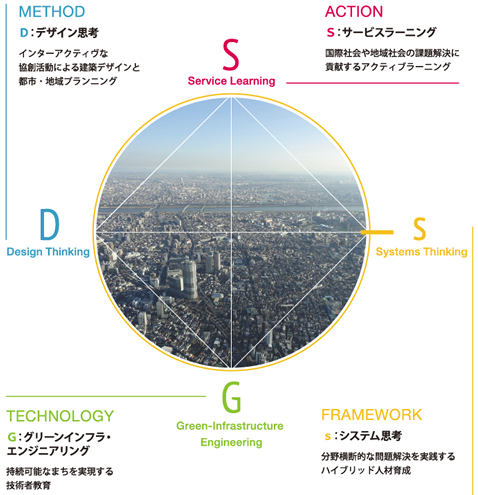 Our planet is now facing various problems caused by global warming and extraordinary climate change, such as heat waves, floods, droughts and unexpected diseases. In Japan, we see more and more vacant houses and shops, abandoned farmlands and forests. Especially in rural areas it is getting difficult to sustain community activities regarding traditional festivals or even daily maintenance, and job opportunities are decreasing. The PAES Department contributes to realizing the SDGs which are set as the worldwide common goals of development. We also hold our own SDGs – Service Learning, Design Thinking, Green- Infrastructure Engineering, and Systems Thinking – as the basic principles of our education, and provide the opportunities to learn the methodologies and acquire skills to solve such international/ local issues.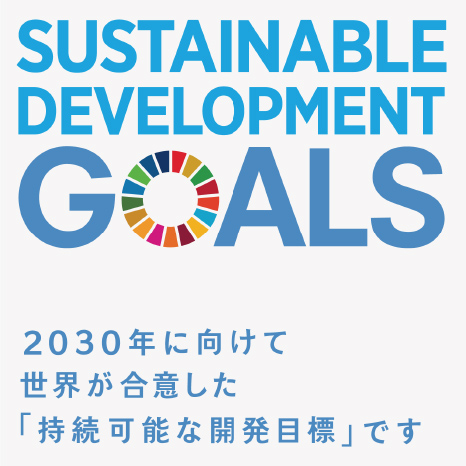 Our "SDGs"
Service Learning

Service learning is to contribute to solving problems of society through proposals and activities by utilizing expertise and technologies learned at university. The education program leads students to learn how to use knowledge and skills through problem-solving projects, and to spontaneously think about the complicated mechanism of society and partnerships between universities, students, local communities and local governments.

Design Thinking

Design thinking is a method of collaborative activities through a series of continuous actions: observing, inspiration and prototyping for innovation (the creation of new values). It is a design process to find solutions, for instance, by interacting with stakeholders and feeling actual atmosphere in the targeted area (observing), finding innovative ideas through collaborative work with local residents and experts in different fields (inspiration), and embodying and improving ideas in accordance with the change of environments (prototyping).

Green-Infrastructure Engineering

We provide education for engineers who can promote sustainable society in cooperation with the international society. Students are expected to acquire the ability to evaluate and utilize technologies of environmental protection and creation, energy and resources for problem solving. We train engineers who practically learn engineering and management to realize superb building and urban environment, and contribute to community development and regeneration that coexists with the environment.

Systems Thinking

We cultivate "systems thinking" that is to consider the connection of objects (thinking causal relationships) and organize parts to the whole (thinking structurally). For instance, to cope with air pollution caused by automobiles, the direct measurement is restraint of exhausted gas. On the other hand, in systems thinking countermeasures are considered from multilateral aspects such as taxation on fuel to restrain the traveling amount, and improvement of roads and signals to achieve energy saving travel.
What are the SDGs?